Nashville CPR Classes!
The American Heart Association (AHA) teaches many different kinds of CPR classes. Common acronyms for these courses are BLS, ACLS, PALS and HeartSaver. These can be very confusing to many students and other healthcare providers. Depending on your current needs the class you take will vary. This article will explain the difference between all the different types of classes. If you are in the Nashville, TN area you can use the link above or call the phone number provided to register for a convenient class.
Let's start with BLS. Basic Life Support classes are also known as CPR for healthcare providers or BCLS. This is for nurses, doctors, dentists, and most other medical professionals who have patient contact. This course teaches the basics of chest compression, rescue breaths, and choking. AHA guidelines are used throughout with emphasis on the proper compression:breaths ratio. Infants, children and adult CPR techniques are focused on. It also includes AED training. An AED is an automated external defibrillator. This course is also required for all nursing students, medical students, dental students, and any other healthcare or medical related school program. The course usually lasts about 3-4 hours and ends with a 25 question exam and skills check. A 2 year provider card will be given to each successful person.
ACLS stands for Advanced Cardiac Life Support. This is for individuals with jobs that involve critical situations. Surgeons, paramedics, critical care nurses, respiratory therapists, etc are the emergency professionals who would be required to take this class. Emergency administration of drugs and abnormal ECG rhythms are a mandatory part of study in this course. The first time certification usually takes 2 days, however some AHA training sites offer it in one day. The grand finale, which has caused many sleepless nights with some students, is known as the Megacode. It is a scenario in which each participant is required to "run" a code on their own. Good instructors can lead this exercise so it is not so taxing, while still being effective. This certification is also good for two years. So after two years an ACLS renewal class is necessary. This only lasts 5-6 hours usually – depending on the number individuals participating.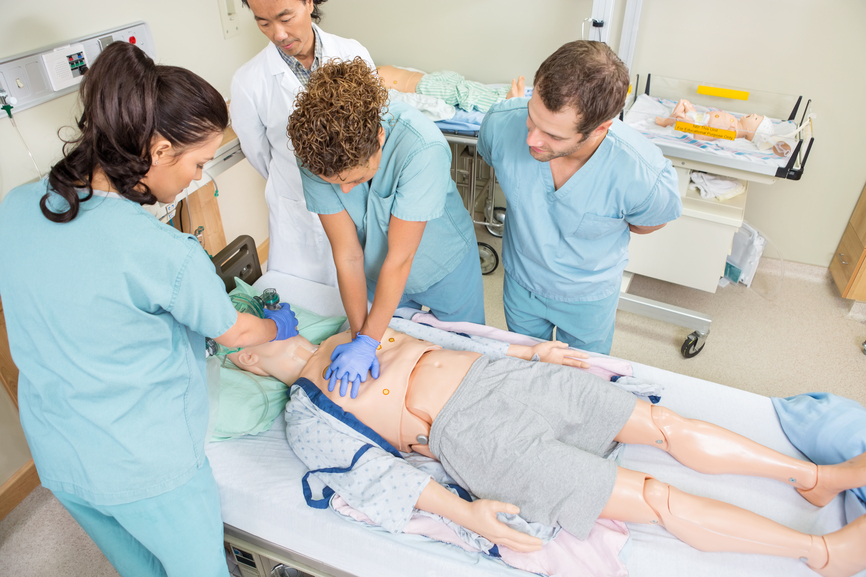 Pediatric Advanced Life Support, also known as PALS, is similar to ACLS except the emphasis is on infant and children emergency situations. Any professional who works with this demographic in critical situations must be PALS certified. So this could included paramedics, physicians and nurses, but of course not limited to these professions. The course syllabus and class for first time and recertification again is very similar in structure to ACLS.
Finally, the HeartSaver CPR and First Aid class is an American Heart Association class that is for non-healthcare providers. These courses are for the general public. This is CPR that would be appropriate for teachers, life guards, coaches, personal trainers, baby sitters, corporations, electricians, etc. There is no written test, however skills assessments will be performed. At the end of the class a 2 year CPR AED provider card is given.
So there you have it. As we stated in the beginning, depending on you needs you will have to take a different type of CPR class Nashville. Once you determine which you are required to take, you can register by clicking the above link or simply call the local phone number listed.
Hope this was helpful!