Call Us Now
Get the Best CPR Class in St. Louis Today!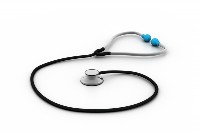 CPR For Nursing Students
Starting nursing school can be quite overwhelming in the beginning. ACLS – BLS St. Louis wants to help your start to nurse be a little less stressful by making your required cpr class simple, fun, and relaxed.
Our Basic Life Support class, or BLS class, for healthcare providers, allows nursing students to practice real-life scenarios on CPR mannequins in a staged hospital room.  Our classes are kept small in order to provide our students with a more personalized learning environment and plenty of time for all of their questions to be answered.
We have taught our American Heart Association BLS Class in St. Louis to nursing students from Chamberlain College of Nursing, Goldfarb School of Nursing, St. Charles Community College Nursing Program, St. Louis Community College Nursing Program, Lutheran School of Nursing, St. Louis College of Health Careers, University of Missouri St. Louis School of Nursing, and many more. In addition to helping nursing students in St. Louis, and surrounding areas in Missouri, we have nursing students in Illinois travel to take our BLS class for healthcare providers.
If you are starting nursing school this coming semester let us help you start your semester off right. Don't wait until the last minute to take your required CPR class. After all, you will have plenty of things to keep you busy from January on! Sign up now to get your American Heart Association BLS for healthcare providers certification today.
View our entire class schedule for 1st Time BLS CPR classes or call 314.662.3670. Our classes are conveniently located at our new training site location in Valley Park, Missouri.