Call Us Now
Get the Best CPR Class in St. Louis Today!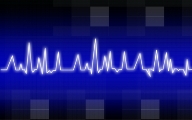 ACLS – BLS St. Louis is a fairly new American Heart Association Training Site for CPR certification in Saint Louis, Missouri. The training site has created a learning environment that makes taking a CPR class Fun, Relaxed, and Effective.
With so many different specialties in healthcare, ACLS – BLS St. Louis caters their scenarios and education to fit each individual's profession. They certify doctors, nurses, physician assistants, dentists, paramedics, EMTs, MRI technicians, radiology technicians, nursing assistants, nursing students, dental hygienists, physical therapists, and the list goes on!
Since their grand opening, the response to their CPR classes for healthcare providers has been over the top. Each and every student has left a message before leaving the class highly impressed and satisfied with their experience. You can view all of their student's St. Louis CPR reviews.
If you need to renew your Basic Life Support ( BLS ) certification, or if it is your first time taking BLS certification, ACLS – BLS St. Louis will make the process simple, and stress-free, and they might even make you smile. The Training Site also provides Advanced Cardiac Life Support ( ACLS ) classes for healthcare providers. You can renew or take it for the first time. If it is your first time taking an ACLS class you want to take it at this site. You get to walk though all of the ACLS cases in a staged patient hospital room with a crash cart. There is something about learning how to save a life in a real practical setting that is so much more effective than learning life support online on the computer.
The American Heart Association Training Site ACLS – BLS St. Louis has a new location. The new address is 44 Meramec Valley Plaza in Valley Park, Missouri. For a complete listing of upcoming  BLS classes, ACLS classes, and more information you can visit the website https://aclsstlouis.com/. You can also call their office anytime at 314.662.3670.
Taking a CPR class is necessary, and important, and can be a great time! Call today! The staff at ACLS – BLS is always happy to help!