Call Us Now
Get the Best CPR Class in St. Louis Today!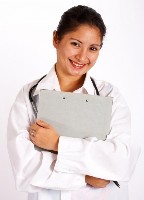 American Heart Association (AHA) ACLS certification classes in St. Louis!
Welcome to your first-time, stress-free, and most importantly fun American Heart Association Advanced Cardiac Life Support ( ACLS ) Class in St. Louis. ACLS, also known as the secondary survey in life support, is a great way to expand one's skills in the clinical setting and make oneself more marketable.
In fact, many hospitals across the country are now requiring that more healthcare providers be American Heart Association ACLS certified. Even if you are not working in an intensive care unit, surgical unit, or in the emergency department you may be asked to become ACLS certified. This includes, but is not limited to nurses, pharmacists, medical residents, and respiratory therapists that work in other areas of the hospital.
Why is this new trend of medical and surgical nurses, orthopedic nurses, telemetry nurses, respiratory therapists, and medical residents getting ACLS certified becoming so popular? If more healthcare providers are knowledgeable about pharmacology used during a cardiac arrest and are also able to read cardiac rhythms, patients could benefit from increased positive outcomes post-return of spontaneous circulation or ROSC.
The American Heart Association first-time ACLS course is structured to allow healthcare professionals to develop the skills needed to carry out the ACLS secondary survey. In St. Louis ACLS – BLS St. Louis helps their students build confidence. By holding very small first-time ACLS class sizes, students are able to relax and work through all of the ACLS algorithms without the pressure of a large class. ACLS – BLS St. Louis works with students to make sure they know how to handle any critical situation and step in as team leaders if necessary.
During the Training Site's moch "Mega Code" part of the course, students are able to rotate through all of the different roles they may be expected to fill in the clinical setting. ACLS – BLS St. Louis knows how important each and every healthcare provider's role in a code is. Their real-life hospital room setting and crash cart allow more practical practice versus the ACLS online certification.
If you are a healthcare provider in St. Louis, St. Charles, O'Fallon, or other cities in Missouri and Illinois who needs to become ACLS certified, ACLS – BLS St. Louis is the place for you. All of their certification classes are American Heart Association classes for healthcare providers and are nothing less than fun, stress-free, and effective. Read the testimonials of what other ACLS students have said, it's amazing!
For a Special Call today at 314.662.3670 or email at info@aclsstlouis.com,
See the class schedule at https://aclsstlouis.com.
Call Us Now
Get the Best CPR Class in St. Louis Today!